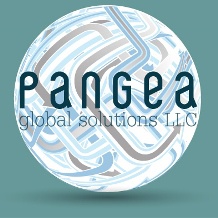 Copyright 2012 pangeatranslations.com | All Rights Reserved.

Spanish (Latin America and Europe)
French (Québec and Europe)
Portuguese (Brazil and Europe)
German
Italian
Dutch
Russian
Chinese
Japanese
...more available upon request

Our Services:
Technical Translations
- We specialize in the expert translation of even the most complex technical documents. Our range of expertise includes manuals, books, system descriptions and specifications, data sheets, CAD drawings, scientific papers, business correspondence, software and more - including vital but often forgotten information such as terms and conditions, customer inquiry forms and warranties.

Multilingual Desktop Publishing
- Full-service desktop publishing available for all projects, large and small.

Terminology Management
- Pangea Global Solutions utilizes the most technologically advanced translation memories and lexicon implementation software.

Delivering superior translations one client at a time.